Welcome to Left Of Elephant Sound, the home of Jeremy (Jez) Conlon, a professional location sound recordist, sound engineer, music producer, arranger, and composer based in Mparntwe (Alice Springs – Central Australia).
We offer a range of services including location sound recording, music mastering, music mixing, ADR/voiceover, and location music recording.
With years of experience in the music and sound engineering industry, Jez has worked with world-class artists, including Geoffrey Gurrumul Yunupingu (at Avatar Studio, formerly Power Station NYC), Tom E Lewis, Toni Childs, Ross Hannaford, and has recorded in unique and non-traditional places, such as old churches, live performance gigs, and backyard verandahs.
We are proud to acknowledge the Arrernte people as the traditional and prevailing custodians of the lands on which our small business is located.
Please note that Aboriginal and Torres Strait Islander viewers are warned that photographs/videos on this website may contain images of deceased persons which may cause sadness or distress.
Browse through our website to learn more about our services and see some of our past work.
Mparntwe offers unique recording spaces, including the legendary CAAMA Music Studio, Red House Studio, and White Gums Octagonal Room.
At Left Of Elephant Sound, we believe feeling comfortable and relaxed is paramount to getting a good performance, which is why we strive to utilise vibrant and creatively inspiring places to capture unique sound.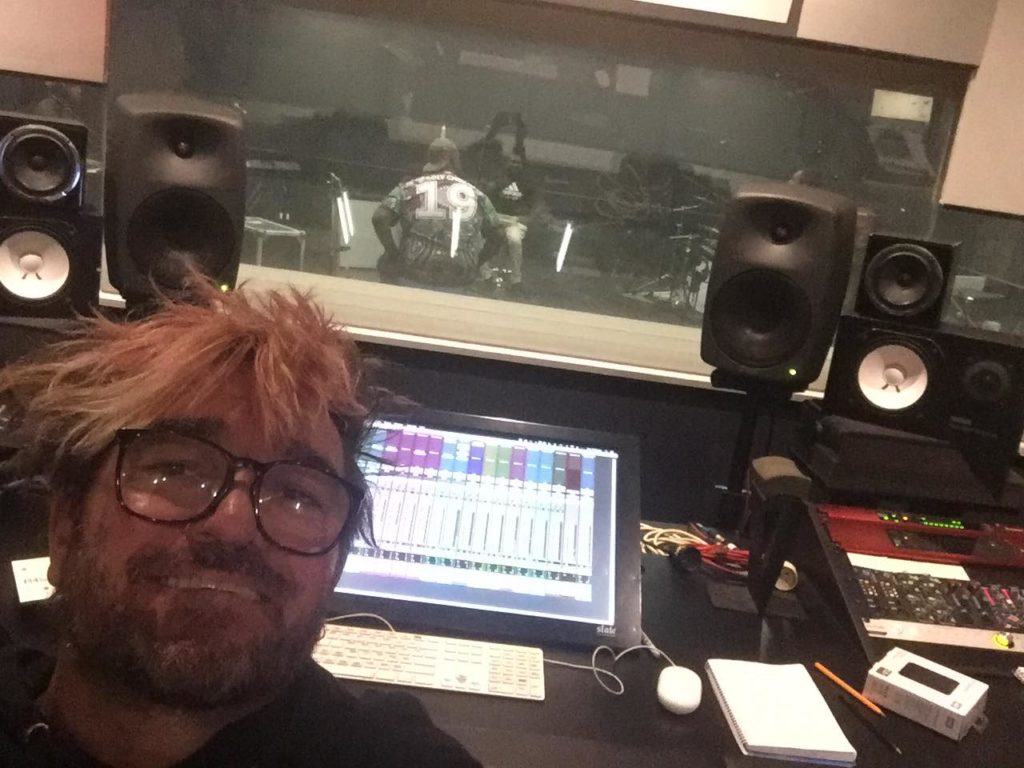 Music Credits include:
The ARIA award winning albums "Gurrumul" (credit – additional recordings) and "Rrakala" (credit – assistant engineer, New York City Avatar Studio) by Geoffrey Gurrumul Yunupingu (Skinnyfish Music)
"Ngaaya-Ma Jingila Baaya/I Am Jingili Mam " – Stuart Joel Nuggett - (CAAMA Music) – Record / Mix Engineer / Producer
"Muyngarnbi – Walking With Spirits" – featuring Tom E Lewis and Ross Hannaford (Daddy Cool) - Sound Engineer
"Nabarlek – Manmoyi Radio" (Skinnyfish Music) NIMA Award Winner - Record / Mix Engineer
"Tjamuku Ngurra – Tjintu Desert Band" (CAAMA Music) Sound Engineer / Producer
"KND album - MUZIK IZ 4EVA" (CAAMA Music) Sound Engineer / Mix Engineer / Producer
Additionally Jeremy Conlon has had the great privilege to recorded many traditional and contemporary songs from indigenous and non indigenous musicians throughout Australia.
"Brilliant to work with. Engaging and incredibly talented. Alice Springs' best producer!" Albert O'Loughlin - Albert Street
"We recorded and mixed our debut EP 'Out on the Range' with Jeremy in December 2021 January 2022. He is a very talented sound engineer and producer and very good to work with. Very patient and accommodated all our requests. We highly recommend any musicians based in Mbantua/Alice Springs to record and mix with him."- Midnight Rangers
"As a director, animator and producer based in central Australia I have had the pleasure of working with Left of Elephant Sound across a variety of animation and documentary projects. Working in the roles of sound designer, location sound recordist and music producer I have always found Jeremy to be professional, hard working, creative, technically knowledgeable and well versed in the cultural and climatic complexities of working in the Northern Territory." - Johnathon Daw
"I tracked an EP and recorded a live performance with Jeremy at Left of Elephant Sound Studios, Alice Springs, in 2020. Jeremy was friendly, respectful and professional. He created a comfortable atmosphere in which to record and provided a quality service at a fair price. He has also been a supportive and encouraging collaborator. Recommended by me!" - Connor Harrington
---
As a location sound recordist for film, Jez has also worked on various film productions, including "The Australian Dream" and "Robbie Hood," and built a professional kit that allows them to work on documentaries and short films in the Northern Territory.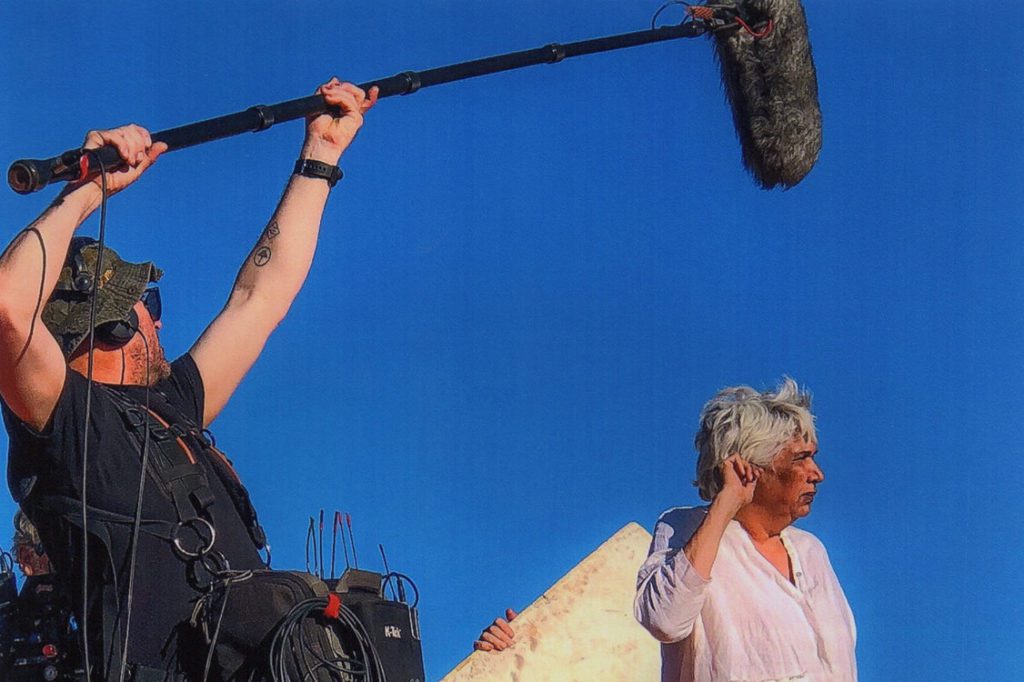 Film productions credits include:
"History Bites Back" – (Brindle Films) – Sound Recordist - Post Edit / Mix
"When The Rivers Run Dry" – (Nora & R.D. Productions) – Post Edit / Mix
"Robbie Hood" (Ludo Studio / Since 1788 Productions – Dylan River) Location Sound Recordist - ADR
"The Australian Dream" (Good Thing Productions) - Location Sound Recordist
"The National 2019, Art Gallery of NSW artist interviews" (National Galley) - Sound Recordist
"Yarripirri's Journey" (PAW Media – SBS/NITV (Songlines) - Location Sound Recordist - Assistant Post Mix
"Bulunu Milkarri A Story Of Sky, Sea and Spirit" (Aboriginal Resource and Development Services (ARDS) and Screen Australia Funding) - Location Sound Recordist
Jez also undertakes field recording to build a library of environmental sounds and ambience for future projects.