Location Sound Recordists - Music Producer - Located in Central Australia - Alice Springs
Contact
(+61)421 836 876
jeremy@leftofelephantsound.com.au
Skype jeremy-cooperblack
Listen to Clients Work and Compositions and Commissions
Clients Work
Beautiful acoustic darkness, from the UK, recorded in the gardens of Darwin, Australia (the outer end of nowhere) credit released 31 December 2013, co-produced by Jeremy Conlon and Matthew at Left Of Elephant Sound studios, recording/mixing/mastering/sampling all by Jeremy, guitars, banjo and voices by Matthew, drums by Beck Flatt, piano by Allegra Oldfield, bass by Matt White.
David Spry & The Moral High Ground
An Indigenous singer/songwriter, David is fiercely proud of his roots and his modern perspective of Indigenous culture features prominently in his music.Original singer/songwriter and Darwin local, David Spry draws influence from his world travels and relates this to his Indigenous Australian background through heartfelt, powerful and uplifting songs.
From a long line of storytellers, David uses his inherited gift and shares his experiences in a contemporary style of music with a uniquely upbeat vibe.David has made his mark in the NT in the most recent years by self managing original music events and bringing enthusiasm and a fresh attitude to the Darwin original music scene.
Free The Radical – Gamma
(Mastered by LOES)

(Text courtesy of FTR)

Buy it. THEN share it.

The Gamma album contains three loose sections of music – ambient (Tracks 1-7), dance (Tracks 8-14), live recordings of ambient performance (Tracks 15-19). I have described my music as space cowboy, it is the kind of music that I would hope, a planet hopping shuttle pilot of the future may listen to on their portable music player.

In 2012 I went on a road trip for most of the year and travelled up the eastern sea board of Australia. A big goal of the trip was to produce an album on the road. Part of my process was about being inspired to create tracks based on the environment I was visiting, and not move on from that location till the track was locked away. Applying that kind of discipline was good because it meant I returned from my journey with an album of finished material, rather than a desktop full of half finished bits and pieces.

I am not much into photographs and did not take a camera with me, instead the Gamma album is my impressionistic sonic record of my journey. When I listen to it, the memories come rushing back through me, in the same way you would get if looking through a photo album. A good example is Track 6 – Cloud Catcher (A Song for Mount Warning). I feel that I have captured the majesty of the mountain that captures the first rays on sunlight on the Australian continent. To me, the song is just as visceral as what any photograph might be.

Mastering has been done by Left of Elephant Sound, (http://leftofelephantsound.com.au) based in Darwin, Australia. Gamma is the first album that I have had professionally mastered, and the process has been ultimately very fruitful.
Those that are visting for the first time and are curious about my intergalactic roots, should also check out my Sounds from the Valley album.
http://freetheradical.bandcamp.com/album/sounds-from-the-valley-music-from-the-future
From Adelaide, new release "Just Like Fashion", recorded and mixed by Jeremy Conlon.
(Indie Pop Rock) Tracks available on TripleJ Unearthed, recorded at LOES studio. Songwriters Kristine and Peter Allan formed the band Sleeping Beauty in 2010 and are based in Ballarat, Vicoria. They have played the local scene and are gathering a small group of dedicated followers.
The Low-Fi Cowboys is a part time project for singer, songwriter and guitarist Tim Hudspith and bass player James Bosworth. Tim and James played 123 gigs and released four CDs together in Adelaide based nineties guitar band Colourwheel. After Colourwheel disbanded the pair formed Goldentone. They played another 77 gigs and released seven more CDs in Goldentone. After playing their 200th show together James left Goldentone – but within a few weeks the pair formed a new act called The Low-Fi Cowboys.


The HMS Beagle Ship Bell Chime –

Recording for City Of Darwin – Featuring a series of cast bronze bells and a replica HMS Beagle ship's bell, cast in brass, the HMS Beagle Ship Bell Chime brings together the separate Eastern and Western bell traditions. Composers Kris Keogh, Madeleine Davey and Anthony Jarvis
2CATS 1HAT (Hip Hop Electronic) 2cats1hat… how you like that? phat beats, cheese treats, 
3 female mc's, Won Wing, Full Riz and DMP spit lines to the phat bass lines, Mr Blok, every time, in time, out of sight. this hip hop mash scrittety scratch bash, is a new school, old school, rappin jewel, this is comic fueled fun, thought provoking, hard hitting we come with a warning sign cos we'll leave ya stunned 2cats1hat play sets that progress, from one level to the next, slammin energetic beats, that step to (step to) intergalactic acoustic harmonies attention seeking theatrical stage antics, passion power and electric, shows ever changing and eclectic. WE'RE FREAKY TO BE HERE!
Paige Duggan


(acoustic folk – blues) CD "The Cellante Recordings", Paige has been accompanying her vocals with guitar for over 10 years, writing over 50 songs and singing in festivals and venues across the Daylesford/Ballarat region for almost as many years. Performing her originals, jazz and contemporary songs regularly locally as well as singing in The Sweet Mona's and Naz Avaz choirs; Paige's personal style channels the females jazz greats, has soulful undertones and the essence contemporary folk ballads.
– (Acoustic, Piano, Voice) latest tracks on Reverbnation, recorded at LOES studio. "With beautiful chilling vocals and old worldly piano sounds, Birahny is one of the most unique artists of today. Birahny's powerful poetic lyrics cut right through, in fact her first EP 'Orpheus' is known as "The grieving ep".
(intelligent music for kids) "Hello Good Morning"
It's music for kids!… Music is something we can really play with. Having fun changing song lyrics together is something that kids really enjoy. And it opens up the idea that music making is something that anyone can do".
(Retro 60's Go Go Vibe) latest tracks on Soundcloud, recorded at LOES studio Ballarat.
(Heavy Rock) from Ballarat . Born out of the genius of Alfredton, 80 hundred are a power house of aussie backyard rock'n'roll . A 4 piece outfit that have been peeling the paint in some form for a year or so now, have really come together since march 2010 . influenced by the same source which saw the rise of the Powder Monkeys, Cosmic Psychos and The Saints . Not sittin around waiting for the fashion, the sound is what grabs you. Straight down the line !
Listen to Compositions and Commissions
Compositions by Jeremy Conlon can be heard at this Soundlcoud link, or by clicking play below. Latest composition for Corrugated Iron Youth Arts in Darwin, for their project 1m2.
Band music by Jeremy Conlon (performed, produced and written – Cooperblack and band) can be heard at this Bandcamp link, or by clicking play below.
June 2017
Releases
Recorded, Mixed and Mastered by Jeremy Conlon
'Return To The Big Eyes' – Cooperblack
'Elephant' – Matthew The Oxx (UK)
Mastered by Jeremy Conlon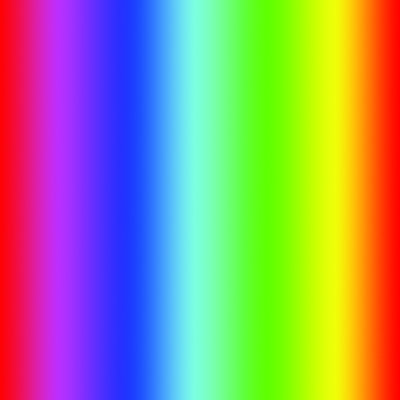 Produced by Jeremy Conlon
'Tjamuku Ngurra' – Tjintu Desert Band – CAAMA MUSIC
September 2014
Join our Facebook page for latest up to date news and stories


For Bookings Or Enquiries

Phone Jeremy: (+61) 0421 836 876
Email Below