Location Sound Recordists - Music Producer - Located in Central Australia - Alice Springs
Contact
(+61)421 836 876
jeremy@leftofelephantsound.com.au
Skype jeremy-cooperblack
Equipment
You would not use all of this equipment in one session, but tailoring the 'KIT' to suit your specific needs is part of the service we offer. Left of Elephant Sound knows how to select the right combination of equipment to produce high quality recordings in a range of environments and output formats.
Equipment Hire
Equipment is available for hire subject to availability. Please email or call for conditions and hire rates.


Location Dialogue Sound Kit for film


Sound Devices 633 (6 channel location recorder)

The 633 is designed for audio professionals requiring go-anywhere portability, without compromising recording or mixing capability. The compact 633 field mixer with integrated 10-track recorder offers six analog inputs, records to SD and CompactFlash memory cards, and offers PowerSafe™ and QuickBoot technology. All six inputs plus output buses left/right and Aux 1/2 can be recorded to individual tracks. The 633 offers 10-track 24-bit, 48 kHz uncompressed WAV recording (96 kHz and 192 kHz sampling up to six tracks) to SD and CompactFlash memory cards. The two cards can be set independently, recording either identical material for a real-time backup, or combinations of WAV and timecode stamped MP3 files.

DPA 4060 x 2
K Tek Boom internally wired 
Rode Blimp 
Sanken COS 11 BK and Skin Colour   
Sennheiser 416  
Sennheiser MKH 20 omni pair  
Sennheiser G3 kit x 2
Lectrosonics UCR210D receiver x 2
Lectrosonics UM200C transmitter x 1
Lectrosonics UM250C transmitter x 1
Time code send via Lemo, BNC
Power for full day and more, 8 x 7.2 V L-type lithium ion cells                                                       


Software
Pro Tool 10 and 11
Logic X
Ableton Live 9 Standard
Music Production Toolkit Version 2
Digidesign Factory plug ins
Reason 3 Adapted
Reaper
Garageband
Arturia Spark
Arturia Analogue Factory
Arturia Mini Moog
Arturia Mini V
Synth1
Heat
URS Saturation
Antares Auto Tune – EFX 2
Waves Gold Bundle
Waves NLS Channel
UA Classic Bundle including below plug ins:
1176LN Classic Limiting Amplifier

1176SE Classic Limiting Amplifier

Ampex® ATR-102 Mastering Tape Recorder

Studer® A800 Multichannel Tape Recorder

CS-1 Channel Strip

Pultec EQP-1A

RealVerb Pro Custom Room Modeler

Teletronix® LA-2A Classic Leveling Amplifier


Shadow Hills Mastering Compressor

Sonnox® Oxford Inflator Plug-In

and more….
Pre Amps

Portico 5012 Rupert Neve dual channel preamp (premium pre amps)
Studio Projects SP828 preamp 8 channel preamp
Mackie Onyx 800R 8 channel preamp ADAT (clean and loads of head room)
TLA 5060 stereo valve preamp/compressor (upgraded valve, great on bass di or keys)


Interface

Apogee Rosetta 200 2 channel AD DA (awesome conversion, great for mastering)
Apogee Duet
Universal Apollo interface with Duo core UAD plug ins plus Duo Satellite


Computers


Imac 21.5″ screen 2.7ghz i5 processor 1TB HD 24 GIG RAM
MacBook Pro 15″ screen Intel Core i7 2.6ghz processor 1TB SSD 16 GB RAM
Studio Monitors
Genelec 1029A1 pair (industry legends)
Avantone Mix Cube (mono)
JBL 4328 pair
Yamaha MSP5 Studio 1 pair
Misc.



24/4 Channel 30M mutlicore
Presonus HP60 6 channel headphone amp
SM PRO MIC THING
SM PRO Active DI x2
Radial JDI Duplex (great for everything including Laptops)
Headphones by Sennheiser and Legend
Pro Co Switch Witch
Mackie SRM 450 x 2
Microphone stands include – weighted K&M boom, short boom stands, long boom stands
8 Channel aNS 24 Multicore
Microphones


Tube


Mojave 200 Vacuum tube cardioid condenser microphone (acoustic guitars and voice)
Elephant 12 Custom tube microphone with Peluso CEK-12 capsule and Peluso T14/1 transformer (based on AKG C12, voice)
Elephant 47 Custom tube microphone with Fox Audio K47 capsule (based on Neumann U47 great for kick and male voice, acoustic, bass cabinet)


Condenser


Microtech Gefell MT 71.1S (great general large cardioid condenser, great for voice, M7 capsule)
Earthworks Z30X pair (guitar, piano, choir)
JLM/Bees Neez modded U67 clone microphone, custom wound cinemag transformer with K67 Style Capsule
Peluso CEMC6 x 2 cardioid plus 1 pair CK-41 hyper cardioid matched capsules, small diaphragm condenser microphones (acoustic guitar, drum overheads, ambient)
Audio Technica 4050 x 3 (electric guitar amps, drum overheads, voice, ambient in pair)
Audio Technica 3060 valve condenser microphone (acoustic bass, floor tom)
Audio Technica AE3000 x 3 (great toms microphone, electric guitar amps)
Audio Technica AT3032 x 2 (great omni pair)
Mann M21 condenser microphones
Rode NT3 condenser microphone (guitar amps, good general microphone)
Rode NT5 condenser microphone (hi hat, acoustic guitar)
Line Audio CM3 x 2 This little microphone has a natural, detailed and balanced response. (Acoustic, Drums, Strings, Ambient)


Ribbon


Sontronics Apollo stereo ribbon microphone (drum overheads and classic voice sound)


Dynamic


Sennheiser e904 dynamic microphone (snare under)
Shure SM57 x 4 (snare, toms, paired with 4050 for electric guitars)
Shure SM58 dynamic microphone (vocals live)
Shure BETA 58A dynamic microphone (vocals live)
Shure BETA 52A dynamic microphone (kick drum, bass amp)
Shure BETA 91 condenser microphone (kick drum duties)
Beyerdynamic MTG 88 dynamic microphone (bass cabinet with condenser, kick drum)
Instruments (Available on request)
KORG MS2000 synth
Arturia Spark drum machine
Arturia Analogue Experience The Laboratory controller hybrid synth
Maton 6 string acoustic, well worn and sounding good (early 90s 225)
Melodian Various Percussion bits
Fender Jazz Bass with Lab Systems B400 Head, Ashdown ABM 410T Cabinet


June 2017
Releases
Recorded, Mixed and Mastered by Jeremy Conlon
'Return To The Big Eyes' – Cooperblack
'Elephant' – Matthew The Oxx (UK)
Mastered by Jeremy Conlon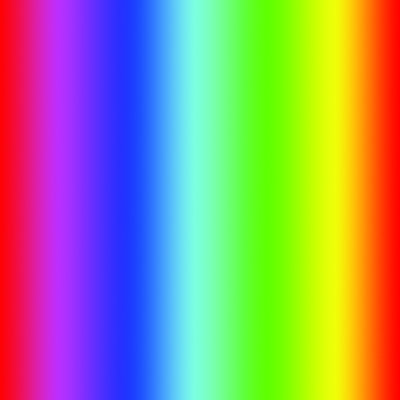 Produced by Jeremy Conlon
'Tjamuku Ngurra' – Tjintu Desert Band – CAAMA MUSIC
September 2014
Join our Facebook page for latest up to date news and stories


For Bookings Or Enquiries

Phone Jeremy: (+61) 0421 836 876
Email Below